Exciting Things
to do in West Yellowstone
Make your stay one to remember by taking part in the many exciting things to do in West Yellowstone. One great thing about West Yellowstone is that there's something for everyone no matter the season. Be sure to make us your choice of West Yellowstone motels and ask our friendly staff for tips and ideas during your stay. The following are some suggestions to get you started.
Fall & Winter
The colder season brings elk bugling, wolf howling and other amazing animal sounds as the different species begin or finish their mating seasons. Even though the park is closed to through traffic in the winter, you can enjoy excellent snowmobiling, snow shoeing, cross-country skiing, ice fishing, and other things to do in the beautiful snow.
Preserved within Yellowstone National Park is the famous Old Faithful geyser along with other world renowned geysers and hot springs. Other attractions include the popular Fishing Bridge, Yellowstone Lake, and the Grand Canyon of Yellowstone. Make sure you take time to explore the wonders that surround Yellowstone, no matter what time of year.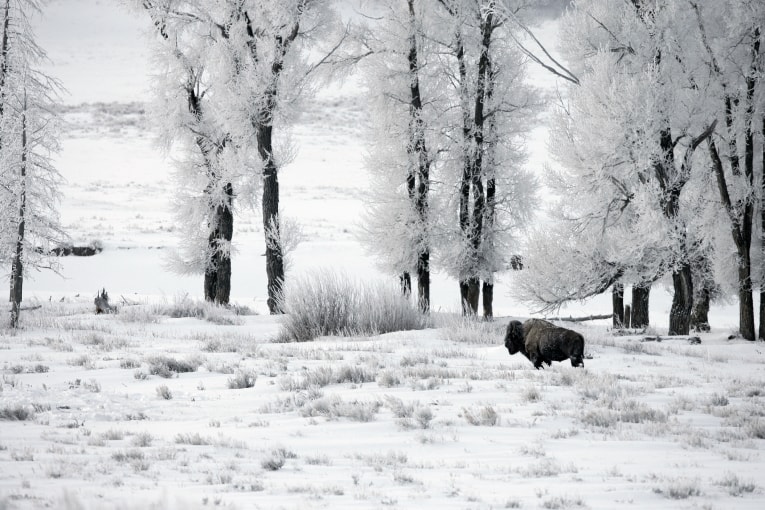 Spring & Summer
Beginning in early spring, take advantage of seeing the exciting wildlife and their offspring. You can witness first hand buffalo, elk, deer, black bear, moose, and many other animals take care or their newborns. In the summer, there are unlimited opportunities for activities and things to do, such as kayaking, canoeing, hiking, mountain biking, fly fishing, horseback riding, wildlife viewing, and whitewater rafting. The West Yellowstone area is a giant outdoor playground!
Other Great Activities & Attractions
Visit the Yellowstone Rodeo and enjoy barrel racing, bareback, and bull riding.
Go boating on Yellowstone Lake or other lakes in the area.
Shop and eat at some of the popular stores and restaurants in West Yellowstone.
Experience Montana whitewater rafting on the Gallatin River.
Hit the links and go golfing at Big Sky Golf Course or Island Park Village Resort Golf Course.
Spend a day on the slopes skiing or snowboarding at Big Sky Ski Resort.
Enter a snowshoeing or cross-country skiing race at the annual Yellowstone Ski Festival or Rendezvous Ski Race.
Take a horseback ride and see West Yellowstone's back country.
There's plenty of great fishing spots – Hebgen Lake, Quake Lake, Island Park Reservoir, Madison River, or the Yellowstone River to name a few.
Go mountain biking through hundreds of miles of scenic trails that surround West Yellowstone.
We invite you to experience the excitement, beauty, and many things to do in West Yellowstone. Bring the entire family and don't forget the camera because you'll want to remember this Yellowstone vacation. Reserve your room at the Evergreen Motel today!